Today, Indian parents and their children are increasingly opting for studies abroad. Our modern world's hyper-competitive environment demands individual preparedness. A global education can support such preparation, enabling students to secure an edge. The number of Indian students going abroad to pursue higher studies is projected to reach 1.8 million by 2024. While this growing trend underscores India's rising potential on the global stage, it also complicates the issue of outward remittance. As thousands of Indian students pack their bags for foreign universities, they must contend with a fundamental problem: how to remit money for paying their course fees?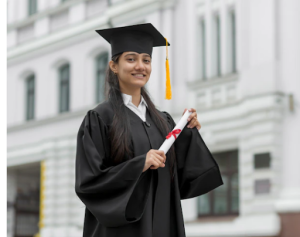 International money transfers to send hefty amounts involve several complexities. Students must adhere to relevant norms while paying their college fees abroad. Let us explore the avenues open to them! One can pay institutional fees to a foreign university in four ways. The following section analyses these options for you.
Four Ways to Pay Fees to a Foreign University: Which is the Best Choice?
Forex Cards: A Forex card is a prepaid instrument: you load it with a chosen amount and swipe it at electronic terminals for making payments. It operates like a credit or debit card while paying for something. The difference is that the debit or reduction occurs from your Forex Card balance. A Forex Card's USP is that it can load money in a foreign currency. For example, if you get a Forex Card with USD as your chosen currency, you can swipe the card at American terminals and pay a dollar amount.
Forex Cards are ultra-convenient. Anyone can make quick local payments by swiping the card. Students and travelers use these fast and convenient cards to pay their everyday expenses. However, people do not prefer Forex Cards for large transactions like fee transfers. Fluctuations in exchange rates and exchange facilitation charges can also compound the costs of a Forex Card for making lump sum payments.
Payments via Banks: Banks provide money transfer facilities for students in international institutes. International transactions through banks can take two forms: demand drafts and SWIFT Wire Transfers. People use international demand drafts relatively less often. However, some colleges may insist on payments via demand drafts. Let's break down both of these options in detail:
International Demand Drafts (D/Ds): An outward foreign exchange D/D involves two banks. Students or their family members can go to a bank and apply for a D/D along with a cheque. The bank will subtract a small amount as the D/D fee, and convert the rest into your chosen foreign currency for creating the D/D. The payer can transfer this D/D to the foreign university's designated bank. After depositing the D/D, one can inform the institute, which can then collect the amount upon demand. This process is relevant for students when their institutes specifically request D/D payments. However, this method is time-consuming and complex, and few people opt for it.

Bank Transfers: A bank wire transfer is a trusted way of sending money to foreign institutes. A system called SWIFT (Society for Worldwide Interbank Telecommunications) connects most banking establishments around the globe. A bank can transmit a lumpsum amount to the payee's bank account using the SWIFT mechanism. This process can take three to five business days. You can initiate a wire transfer online for some banks. For example, users can execute an SBI Wire Transfer by visiting the State Bank of India's online banking portal. However, the online facilities offered by Indian banks are often slow and cumbersome, causing hassles for students. Furthermore, some banks may require students or their families to physically visit the bank branches to initiate an international transfer. Even though bank transfers are credible and safe, their inconvenient features often make them unsuitable for students.

Bank transfer is the traditional method for making foreign university fee payments. This method has long been widely acceptable in India. However, since the advent of fintech, it has become easier to make international transfers from the comfort of your home. Students can save the extensive time it takes to complete a bank transfer by switching to a smarter system. Bank transfers take much longer than the modern mechanisms for on-the-go money transfers. Hence, the rapid rise of fintech have worsened the appeal of bank wire payments.

Money Transfer Services: How cool would it be to have money transfer apps handle your foreign university payments, right? If you are a student hoping for remittance apps to serve as your genie, you need to look no farther than money transfer providers. A money transfer service will help you send your fees abroad super-fast. You can send money on the go with a top-notch transfer service. They charge a small service fee and have clear rules about exchange rate considerations. There are many money transfer providers in the Indian market. However, you must find a credible company using cutting-edge technology to deliver this service. Users may onboard themselves on a money transfer company's website and initiate the verification process. After that, you can take the help of their seamless technology to upload documents and initiate the payment as per prescribed rules.
Getting Started with Money Transfer with Transwire-The Trusted Money Transfer Company

Transwire's team is expert at managing outward remittances for people transferring money abroad. Transwire is an authorized dealer (category II) approved by the Reserve Bank of India (RBI). The team can help you make foreign remittances for university fee payments according to the financial regulations applicable in India.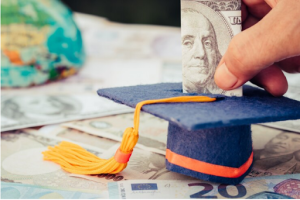 The limit for fee transfers depends on your institute's fee structure. The Foreign Exchange Management Act (FEMA) applies an upper limit of US$250,000 per person for foreign remittances. However, proper documentation and RBI approvals can help you navigate these limits as required for making your university fee payments. Our team will help you out with issues like this and more when you sign up for international money transfers! Transwire's process involves four simple steps:

Register

Upload documents and complete verification

Book the exchange rate and complete the payment

Download your invoice



This stellar team ensures easy processing with simple documentation. Reach out to Transwire- the best money transfer company today to simplify your foreign fee payments!