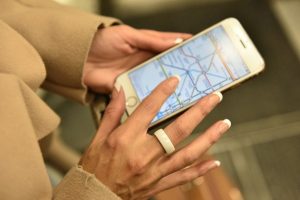 Contactless payments surged in popularity during the pandemic. The global demand for such payment methods rose sharply, with 79% of consumers preferring these modes due to their security and hygiene benefits. As the pandemic eased, people continued exploring contactless payment owing to the convenience and privacy features. If you want to leverage these benefits and stop carrying your debit and credit cards everywhere, a smart wearable ring can be your perfect choice. Ring payments ensure extra secure transactions in a convenient format. They help you send money on the go without unnecessarily touching unhygienic surfaces. At the same time, they can free you from the hassles of whipping out your smartphone every time you need to pay! Transcorp is revolutionizing everyday personal finance solutions with smart biometric rings for contactless payments. What is Ring Pay by Transcorp? Let's break it down!
Contactless Payments: The Future of Personal Finance
Ring payments come within the ambit of contactless payments. Before delving into the details of these tech-enabled rings, let's understand why contactless transactions will be the future of personal finance. Modern consumers want to send money anytime, anywhere. They seek payment solutions incorporating cutting-edge technology to facilitate fast and secure fund transfers. Contactless payments have become extremely popular due to their speed and convenience. Research shows that the value of contactless payments will rise from $1.05 trillion to $4.6 trillion between 2019 and 2027. These numbers attest to the growing relevance of these futuristic payment solutions. Here are the key advantages of contactless transactions that you can leverage using Ring Payments: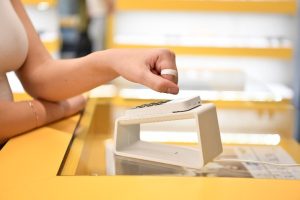 Short Transaction Times: Gone are the days of waiting in the queue and counting your cash! A contactless biometric ring can help you pay with just a tap. You do not have to remember or type in your PIN. You simply have to tap your ring for quick authentication and immediate payment. Ring Pay from Transcorp can help you shorten transaction times and have hassle-free experiences at the checkout lines.
Secure Transactions: The tap-and-pay technology of rings can help you beat fraudsters. These transactions are more secure than traditional payment methods. Encryption technologies and dynamic data tools help to facilitate safer payment processes.
Flexibility: With Ring payments, you no longer need to carry heavy wallets full of cash and cards. The risks of losing your currencies or plastic money also lessen when you have a smart wearable device. You can step out with your NFC-enabled ring to experience the seamlessness of contactless payments.
Ring Pay by Transcorp: Wearing Your Wallet Everywhere You Go
Ring Payments use technology-enabled finger rings to facilitate quick payments. This wearable electronic device uses Near Field Communication (NFC) technology to initiate transactions. Any point-of-sale (PoS) terminal accepting contactless tap-and-pay methods will support Ring payments. This device looks like any conventional ring. It is a sleek and stylish wearable option that allows users to make discreet payments.
Ring Pay is an excellent choice for protecting you and your money. It uses biometric authentication to ensure that authorized users can make the payment safely. You do not need to type in a password or a PIN to enable this payment device.
Transcorp, the leading provider of top-notch payment solutions, has partnered with the Junio App and RuPay to enable secure transactions with Ring Pay. You can purchase a payment ring to add a convenient and discreet piece of jewelry that simplifies your PoS transactions.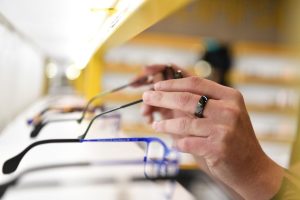 Advantages of Ring Pay by Transcorp
When you buy a specialized ring for simplified payments with Transcorp's technology, you can leverage the following advantages:
Extensive Quality Testing: The NFC-enabled ring by Transcorp and its partners has undergone extensive testing in the UK and France. The rigorous testing per European standards has ensured effective quality control for this personal finance product.
Usable Across Multiple Retail Outlets: The Ring Pay solution is usable in all top retail outlets. Any outlet that accepts contactless payments with its PoS device will accept Ring payments.
Sleek and Stylish Design: The payment ring is available in black and white shades. It has a unique design that you can style with all kinds of outfits.
Secured by RuPay: RuPay is one of the most trusted card payment networks. Transcorp's Ring payment mechanism is powered by RuPay's secure technology. This feature ensures the safety and privacy of your NFC transactions.
Offers and Discounts: Ring Payment by Transcorp comes with exciting cashback offers. You can pay with this one-of-a-kind device to enjoy special loyalty rewards.
Getting Started with Ring Pay by Transcorp
Why choose Ring Pay by Transcorp? Well, it's fast, secure, paperless, convenient, and cost-effective. You can purchase a payment Ring by scanning this QR code! You can browse the different ring sizes to find your perfect fit and place an order at a discounted price. Check out the Ring pay option today to unlock the future of contactless payments!